What is an Obeya?
Obeya is a system, a concept, a philosophy, defined by a particular set of ideas ("principles"). Organizations use these 11 Obeya Principles in the pursuit of inclusive and sustainable decision making.
Most people know Obeya as a physical or digital workspace where strategy meets execution. Obeya guides both behavior as well as a work environment design. The 11 Obeya Principles summarize this powerful combination between the two.
Getting the best out of your Obeya requires specific expertise and skill. There is craftsmanship to be identified in the field of Obeya, in which professionals can be trained and educated to improve Obeya effectiveness.
Two distinct competency area's can be defined that make an Obeya work, summarized below in two essential Obeya roles:
'Obeya Builder and Obeya Host'.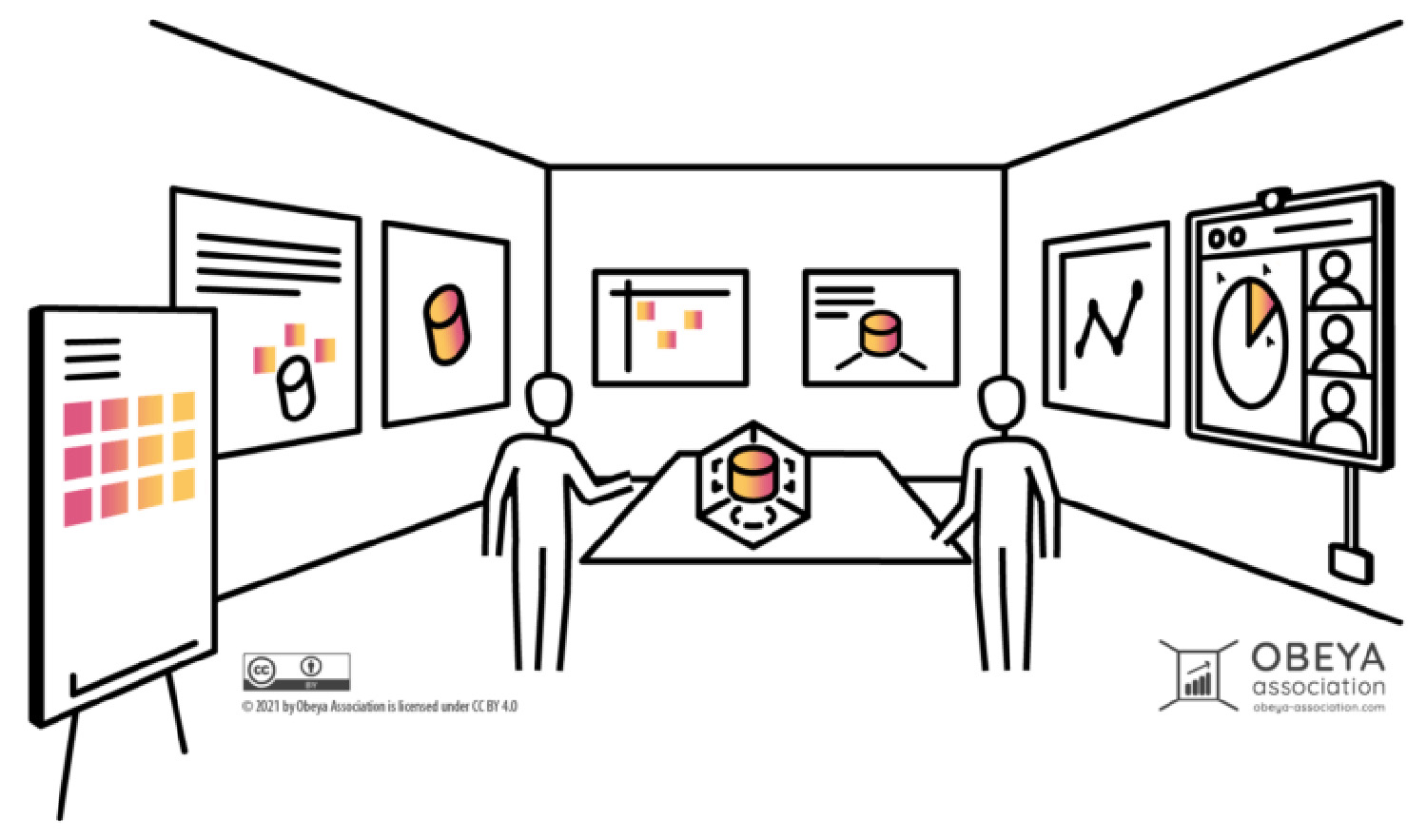 Obeya helps answer the following questions:
Is everyone working on the same things?

Are we meeting delivery/deadlines?

Do our decisions reach everyone?
Are we looking at the right information?

What problems do we want to solve?

Are the right people involved?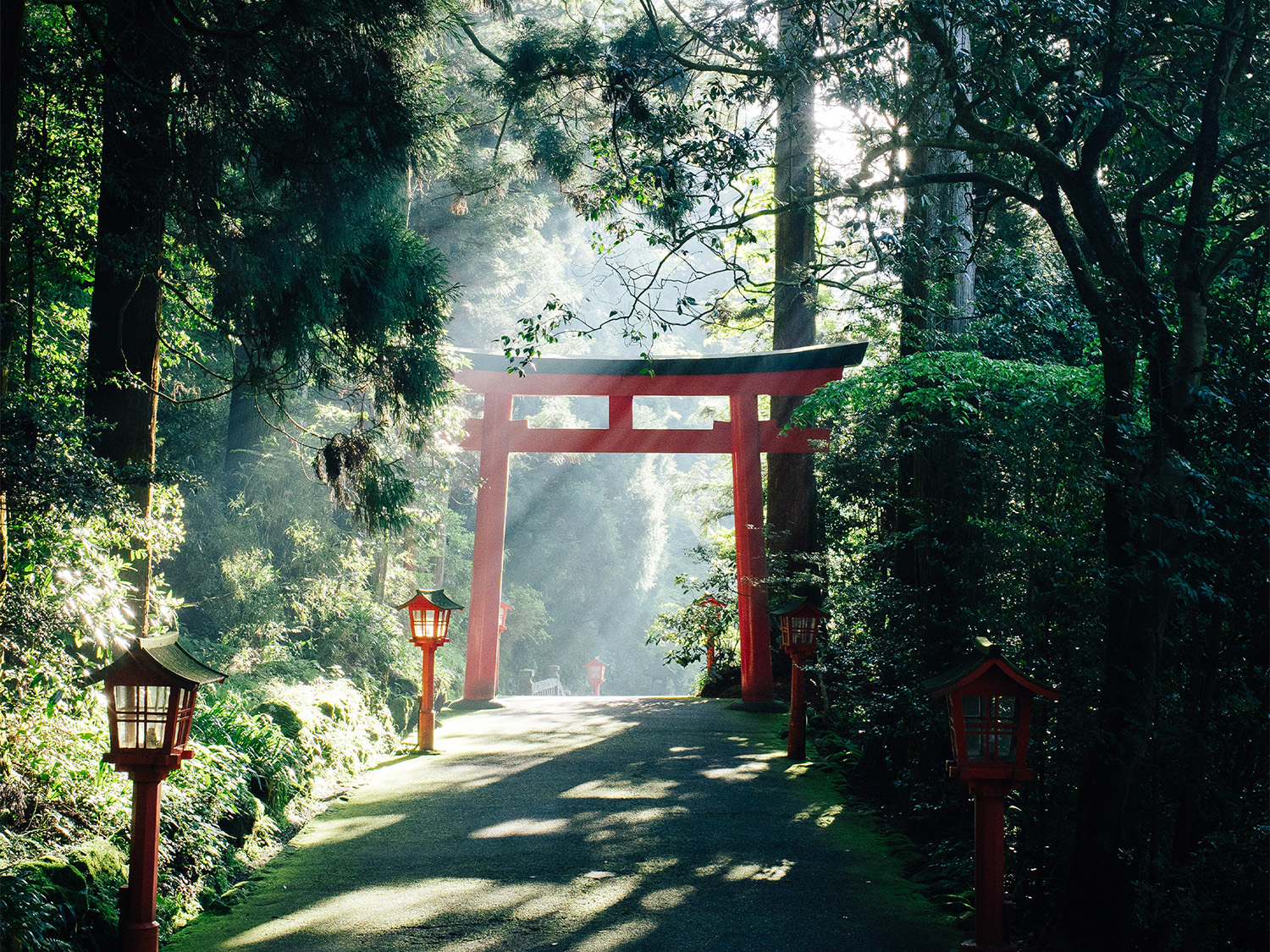 Obeya – a long history of learning & improving
Obeya or Oobeya ( from Japanese 大 部屋) literally means "large room" or "room". The roots of what is now a valuable management practice can be found across continents, with many disciplines influencing each other throughout history.
Researching Obeya's rich historical background we can see:
Many exchanges between Eastern and Western philosophies throughout history
Strong link with improvement cycles, especially PDCA
Obeya practice logically rooted within both Lean and Agile practices
Both MIT and Harvard have been influential; modeling practices and making them available for broader audiences
Focus on work floor and human development
Recent history – how Obeya gained momentum
Toyota put Obeya into practice back in 1993 launching their first Prius as a part of the Toyota Lean Manufacturing System. Takeshi Uchiyamada, a Toyota Chief Engineer, was given a difficult challenge: designing the car of the 21st century, with very aggressive fuel consumption targets.
In less than three years, the first hybrid car, the Prius, was brought to market – 15 years ahead of the competition.
Why use an Obeya?
Powerful approach for Strategic Alignment.
The Obeya connects strategy to execution with visible orientation on customer experience.
Strong backbone for employee engagement. 

People come together in the Obeya to contribute to high impact improvements every day
Supercharged engine for Business Performance.
The Obeya enables insightful measurement of productivity and Business Value, to be positively influenced by all."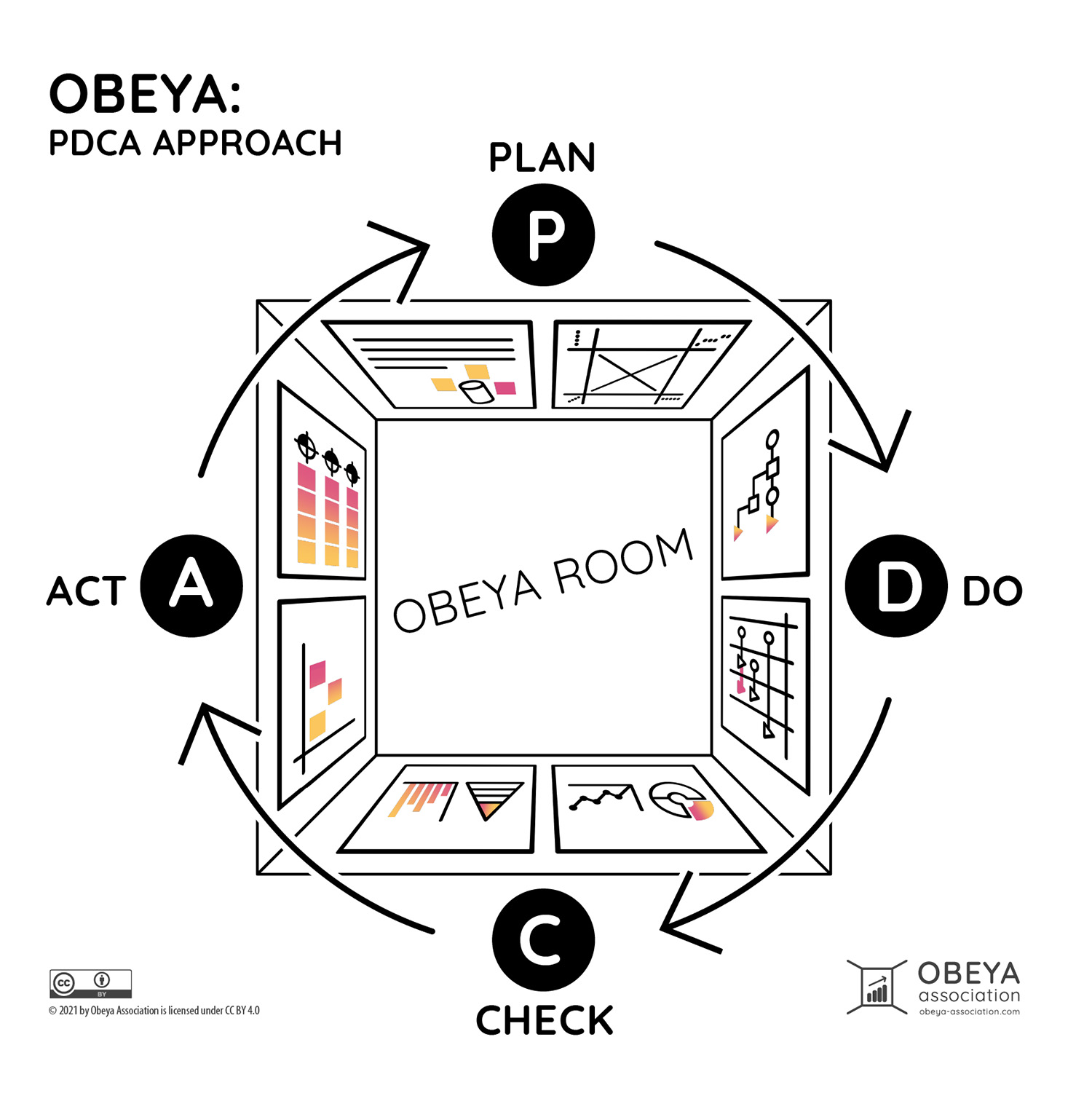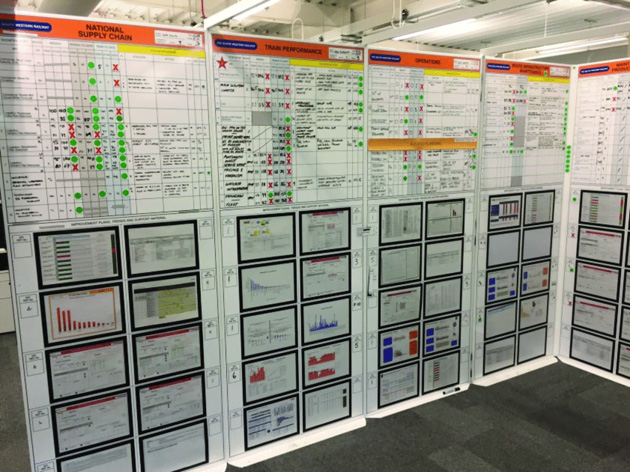 How does an Obeya Work?
The Obeya provides an advanced visual representation of the relevant, planned work and work in progress of a group of people in an organization, supporting their frequent meetings and their drive to continuously improve group performance, while taking their shared strategy to execution and professionalizing collaboration across teams.
Visual Management is an important Lean practice used to inform and involve anyone in the process, and quickly allow large groups of people to see what is happening. The workflow (gemba) is the most important source of information and for staff to constantly understand what is going on around them, visual methods are a perfect way to get messages across.
Join the Obeya Association
The Obeya Association is a community, a platform and a worldwide network. We aim to develop Obeya "from tool to philosophy". We are Obeya practitioners; discussing, creating, sharing, testing and continuously improving Obeya practices and quality standards. We develop meaningful training materials and provide professional Obeya examination.