Kickstart your Obeya with the Fundamentals Training Module
With the global adoption of Obeya on the rise, there has never been a better time to boost your Obeya skills.
Download the free Obeya Fundamentals training module that contains all information to take the Obeya Fundamentals Exam and earn your Obeya Fundamentals Certificate (1 year €75 FREE membership included)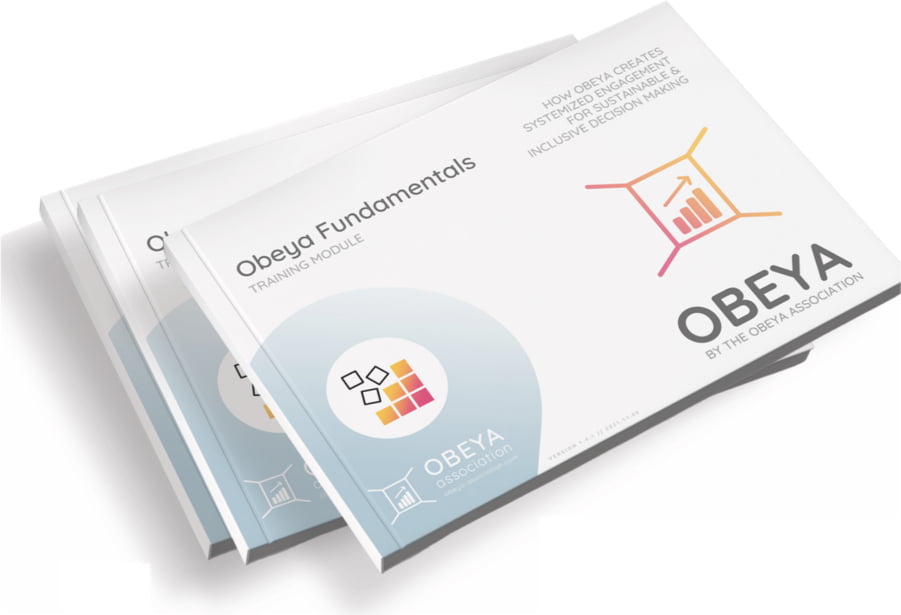 What you'll learn inside?
Gain understanding about the principles and philosophy behind Obeya

Apply methods and tools to get started with Obeya yourself

Learn all information needed to take the Obeya Fundamentals Exam

Your initial step in your journey to officially become Obeya Builder, Host, Coach and/or Training Partner

Obeya Fundamentals Training Module
Elevate your career by enrolling in the Obeya Fundamentals Module, a course designed to help you start your Obeya journey. As the demand for Obeya expertise grows worldwide, mastering the fundamentals will give you a competitive advantage in the job market.
This course equips you with essential knowledge and tools needed to effectively implement and manage Obeya, paving the way for career development and professional growth in an increasingly in-demand field.
Don't just take our word for it
Hear what Obeya practitioners say
"The Obeya Fundamentals training module really will kickstart us in taking our first steps in setting up an Obeya. The course is super practical and insightful at once!"
"As an experienced consultant & trainer, I use Obeya Fundamentals to guide and implement Obeya (portfolio's) at my clients"