The 11 Obeya Principles define Obeya and guide its improvement – regardless of what methodology or approach you choose for your Obeya setup. Developed, used, tried and tested by Obeya practitioners worldwide; the 11 Obeya Principles serve as guiding star for all that is Obeya related.
About the Obeya Principles
There are common traits and characteristics that are shared by most Obeya that are represented in the 11 Obeya Principles. The Obeya Principles collect and synthesize these characteristics and aid best practice sharing. They are meant to guide Obeya use and development. The Obeya Principles provide a common language and a conceptual foundation of Obeya.
An Obeya means to work across 4 quadrants: Mindset, Alignment, Workspace and Content. The 11 Principles further define how to approach work in an Obeya in every quadrant. The relative order of the separate Principles are regardless of their relevance.
The combination of the Principles with the roles Obeya Builders and Obeya Hosts provide a solid framework to approach Obeya. It provides grip in your Obeya setup without loss of flexibility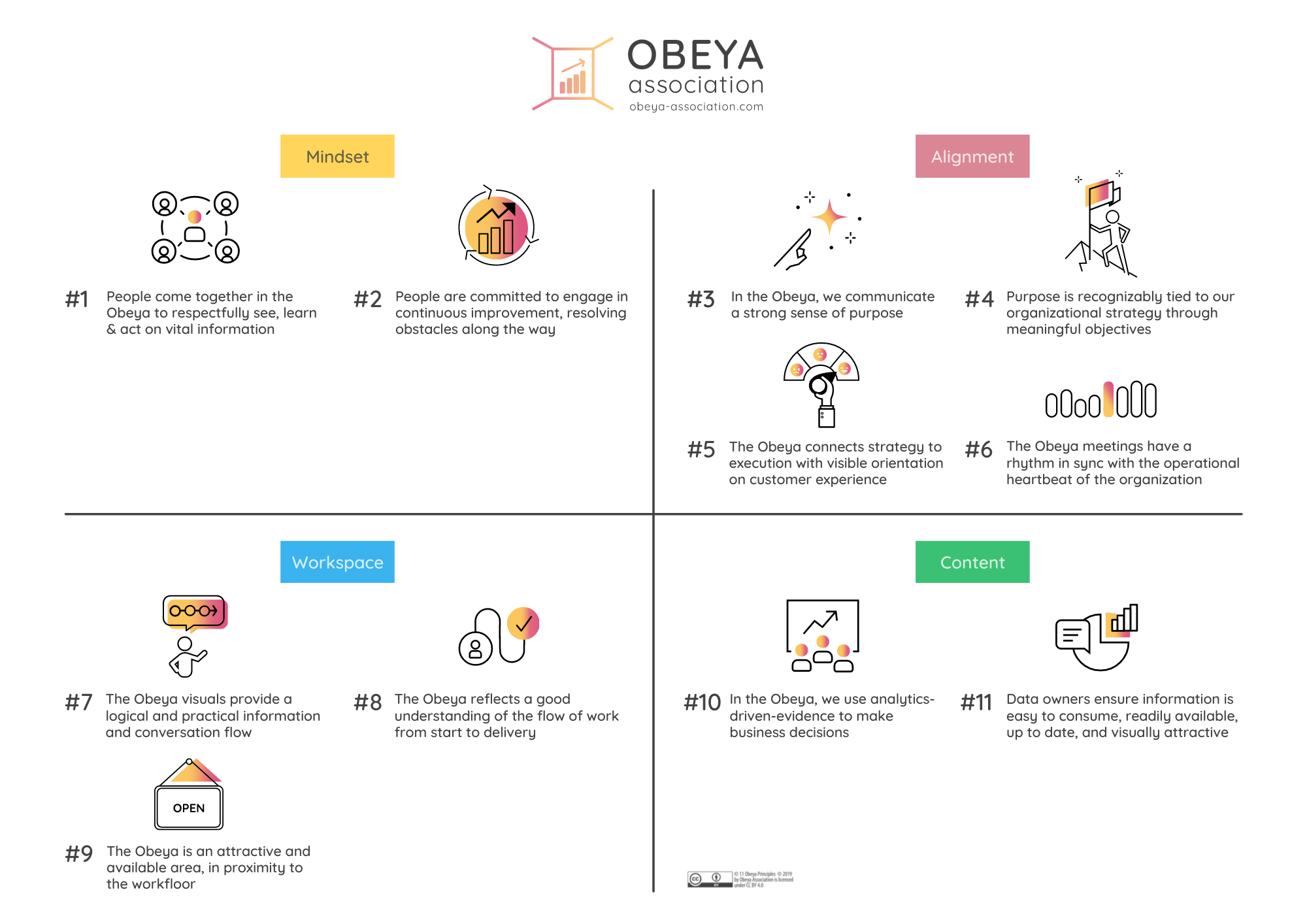 Download the Obeya Principles
Join the Obeya Association
The Obeya Association is a platform and a worldwide network that aims to share knowledge on Obeya easier than before. We aim to develop Obeya "from tool to philosophy". We are a community of Obeya practitioners, discussing, creating, sharing, testing and continuously improving Obeya practices.