Professional Obeya Credentials
The Obeya professional development path is represented in Obeya role certifications. Roles are an effective way to introduce the practical knowledge and skills needed to perform in a conscious and capable Obeya. All the Obeya Association materials are developed within our global community of practitioners. The Obeya role credentials exhibit a professional's mastery and dedication.
The Obeya Fundamentals credential is foundational to start up your Obeya, introducing the Obeya framework full of practical tips and best practices.
The Obeya Builder and Host role credentials build upon this expertise with specialist knowledge and skills.
The Obeya Coach credential concerns a highly experienced Obeya expert in possession of the skills necessary to train and coach other Obeya professionals or participants.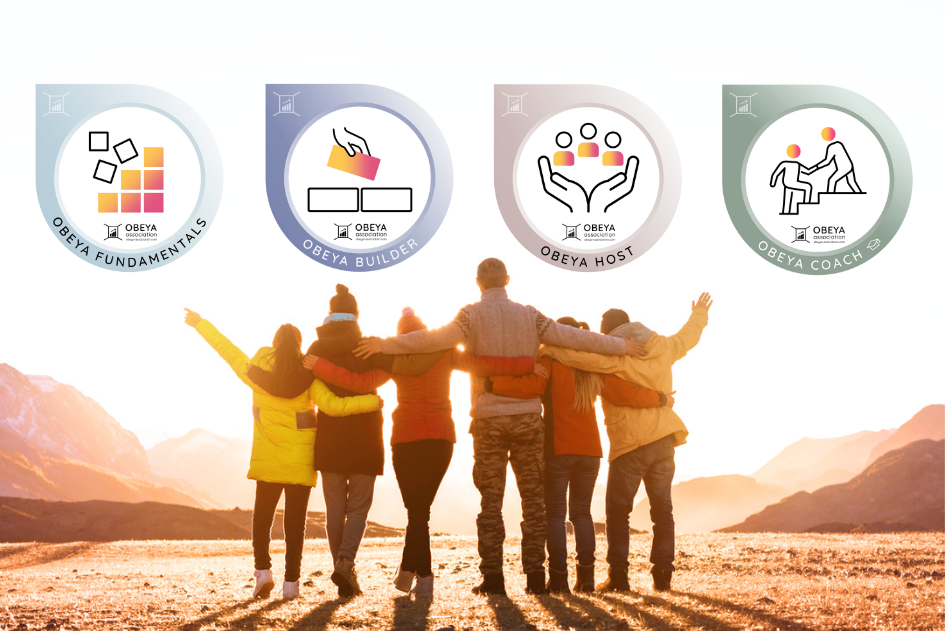 Obeya role certifications allow to:
Develop Obeya expertise and skill (professional growth)

Assign responsibilities (and get stuff done)

Understand the Obeya mechanism with structure and clarity
Accelerate collective learning and speed up decision cycles

Build foundations to anchor an Obeya in the long run
Professional Obeya development
Training partners
We selected the highest quality training partners to enhance your Obeya skills through comprehensive training programs, carefully designed to foster professional growth and develop expertise in practical settings, together with peers. The Obeya Association provides exclusive training materials, developed during years of building practical Obeya expertise in our international Obeya Association community.
Certification
The Obeya Association is home to the international Obeya community and therefore the only independent Obeya certification in the world. Through certification we assure quality standards in the field of professional Obeya development. Therefore, Obeya professionals obtaining certification are the conscious frontrunners of future organizing!