How to build an Obeya Room?
Obeya focuses on getting results and taking decisions there where the information is. It brings acceleration and drives Continuous Improvement. Obeya is Japanese for "big room" or "war room" where all information is available to everyone. It is a room where strategy, achievements, projects and improvements come together and hang visually on the wall. Obeya provides overview and insight into the status of goals, where bottlenecks must be removed and where performance must be improved. 
Want to learn more? Find out more on what an Obeya is , go to the 11 Obeya Principles and the Obeya Roles or read more on Obeya methods.
How to start using Obeya Rooms
Somehow when people think of the Obeya as a 'big room', they believe there are always four walls present. But in practice, this is not always the case. Windows, paintings, doors, furniture, etc. get in the way. 
Some organizations only use one very long wall, or a corner. And with remote working on the rise recently, we've seen digital infinity whiteboards being used more often – no walls provided. Check out the AgileWalls Digital Obeya Example!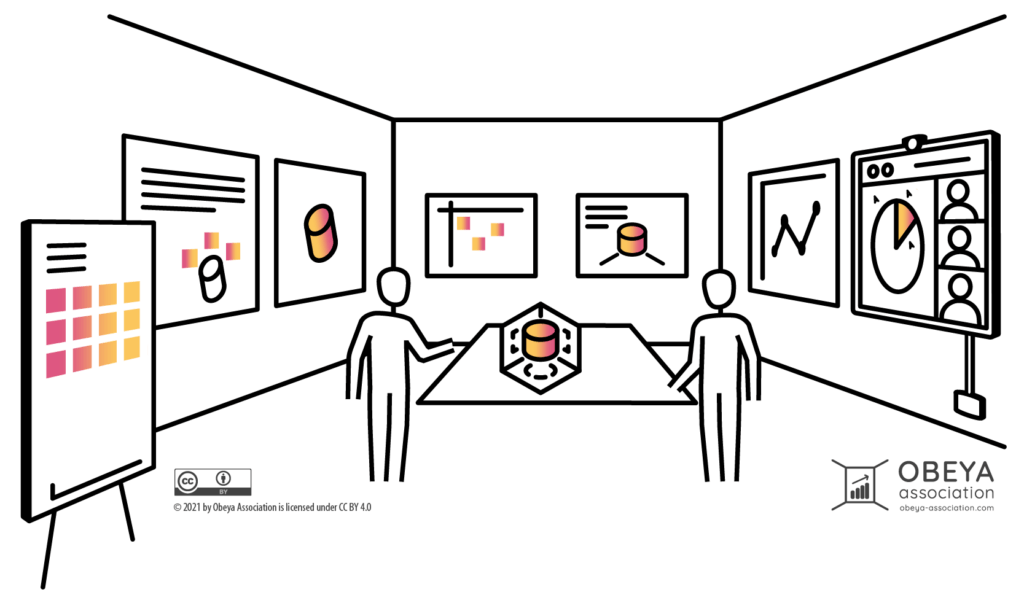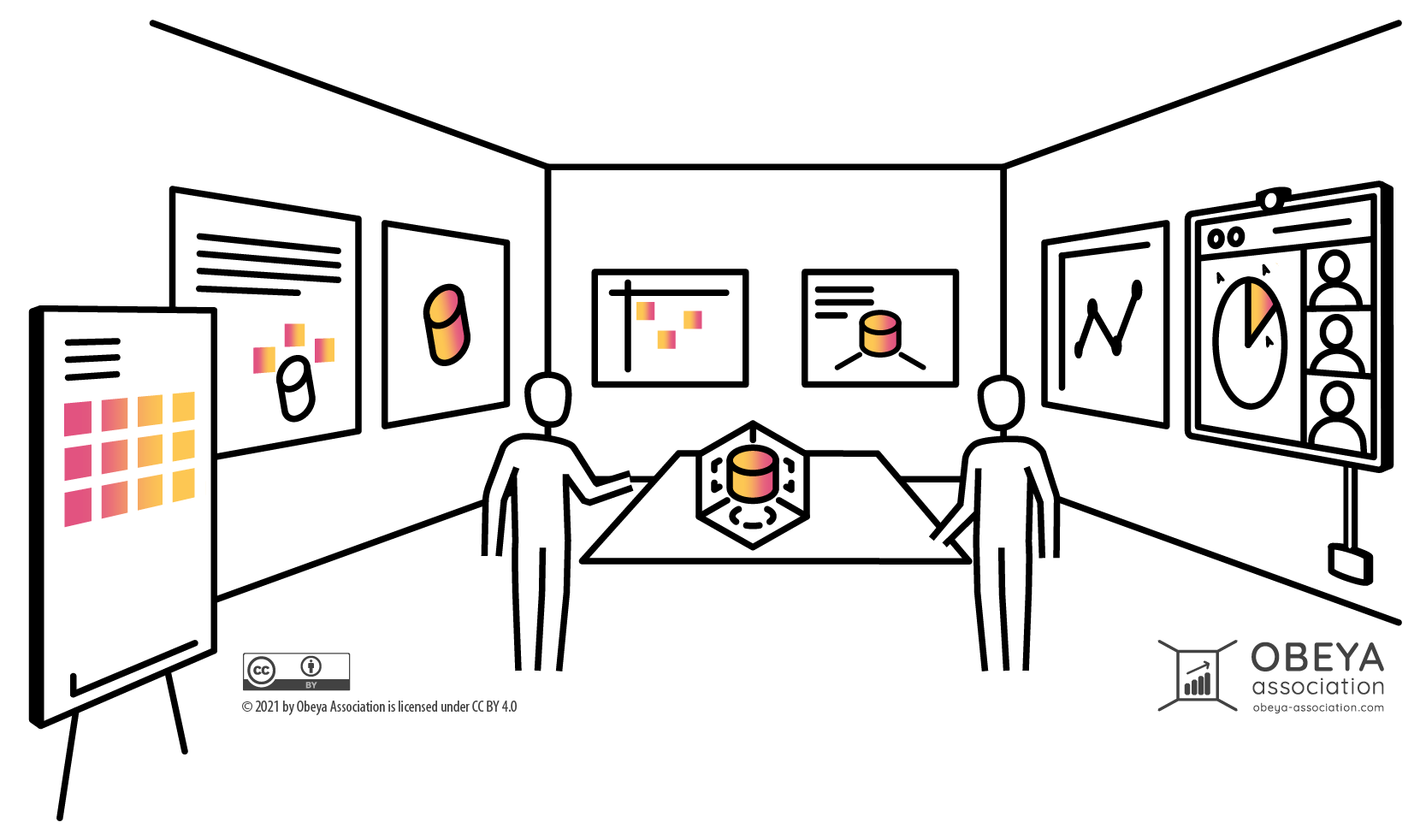 It's important to think carefully about your setup. Starting with how many people should be able to use the room simultaneously? Is there enough space to keep optimizing and adding to the flow of information as time passes? Or if information is spread out over several walls, do windows and doors get in the way?
A condition for the effectiveness of an Obeya is mastery of visual management. A typical Obeya room will be covered in charts, graphs, photos, displays of the plan and its milestones, tracking progress against expectations and listing potential countermeasures to the problems identified.
Fred Mathijssen, former Nike Technology lead:
"People often ask me what it takes to put together a successful Obeya. While there is no magic bullet, what is absolutely required is not just inspiration and high levels of creativity but also perseverance. If you go down this path expecting quick results, don't even start. This is foundational culture change, and it plays out by people learning new behaviors and modes of interaction."
An Obeya room is clearly a place of teamwork: helping people in various functions solve problems across organizational silo's. What the Obeya should give you is a clear idea of what your colleagues are working on and why. This way everyone can see for themselves where their efforts help or cause colleagues additional trouble…
Download the Obeya Focus Scan
It can be difficult to decide where to start when you want to set up an Obeya or improve your current Obeya. This is why we have designed the 11 Principles Focus scan. 
What is the perfect Obeya room layout?
So what is the perfect Obeya room layout? To stick with the words of wisdom often used at Toyota, the place of origin for Obeya as it is used today: "it depends". 
The important thing in the Obeya room is to find a flow in the information that supports the logic and thinking of the people involved. From practical experience, that probably means a left-to-right flow in lanes. Most Obeya's "read like a book", because that is exactly how people are used to digest information. From left to right, from top to bottom. From headlines into details, up usually means good and is coloured green, down usually means bad. Probably best to give it a red colour. Read more on Obeya Room layout and methodology here.
It does not matter whether you practice Lean, Agile or traditional management methods. What matters is that you focus on what the brain needs to quickly interpret the information and come to meaningful actions and decisions in support of adding value for your customers and stakeholders.
When standing in the Obeya, it should be easy to link things together. Strategic objectives for example, should be easily (visually) tied to metrics, to planned work and to potential problems. 
Join the Obeya Association
The Obeya Association is a platform and a world wide network that aims to share knowledge on Obeya easier than before. We aim to develop Obeya "from tool to philosophy" We are a community of Obeya practitioners, discussing, creating, sharing, testing and continuously improving Obeya practices.
Come on then, black belt sensei